We went to our county fair twice this week. It's a pretty small one compared to some cities around us. But I grew up going to it every year since 8th grade so I have lots of memories here. Due to the military, I've never been able to bring Doc Handsome so not only was it a first for Mini DH but also a first bringing Doc Handsome. So we went once when admission was only a dollar and again when they held military appreciation day, which was free.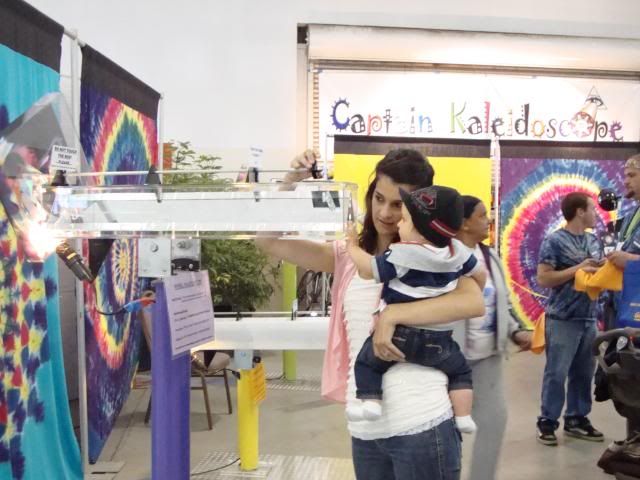 Towards the end, he was scared and had quite enough of the carousel.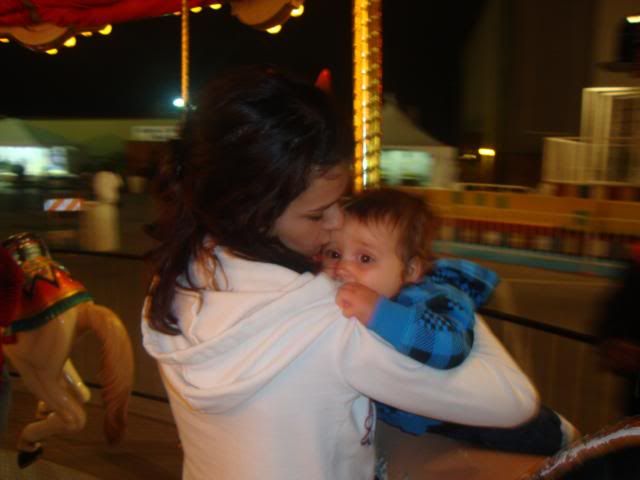 But he really did love it at first.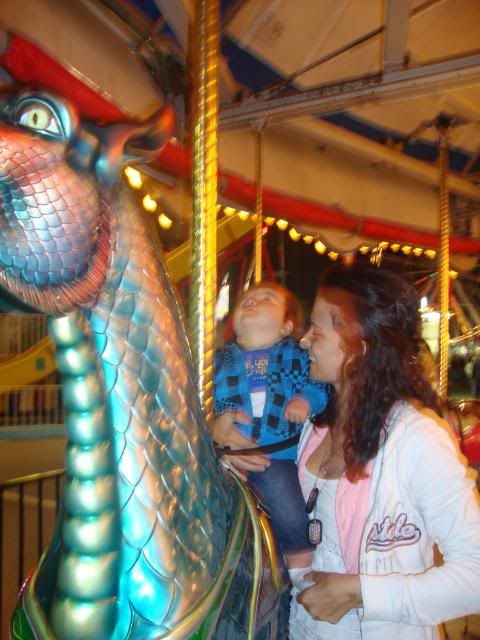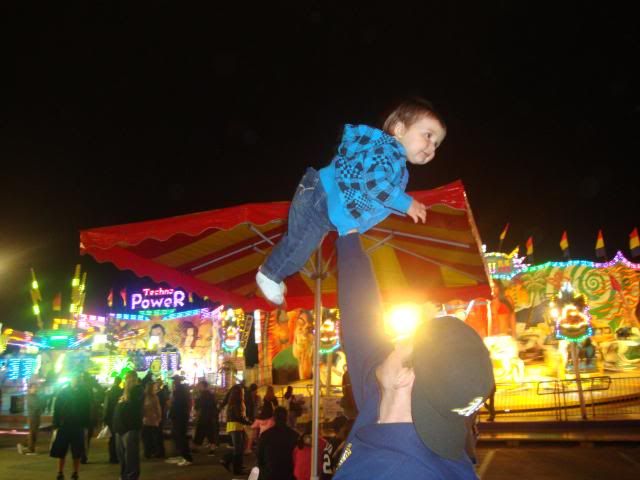 Pooped out from the long night that lasted wayyyy past bedtime.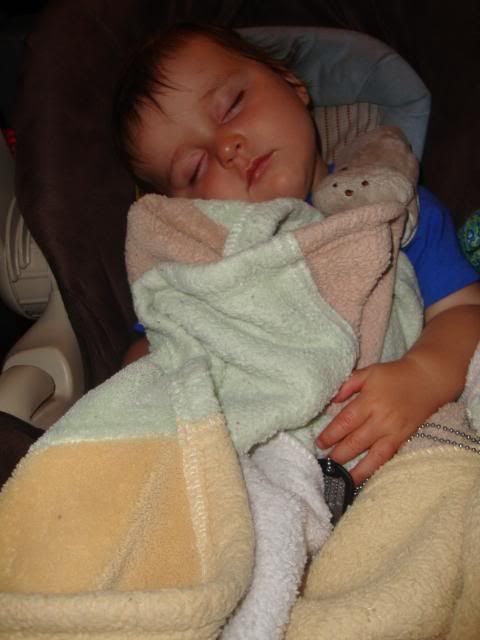 Then today, Doc Handsome had to work all stinkin' day and it had been a rough morning for Mini DH. I think he's in the process of cutting another tooth. He hadn't had a new one in almost two months now. So I took him to the library to help focus his attention on something other than the (possible) pain. He pretty much loved it there. And he even sat long enough to read two books and pointed out a gorilla on his own after I showed him one in a book. Just a little proud, huh?
I can't believe he's old enough to start kneeling and bending down like this now.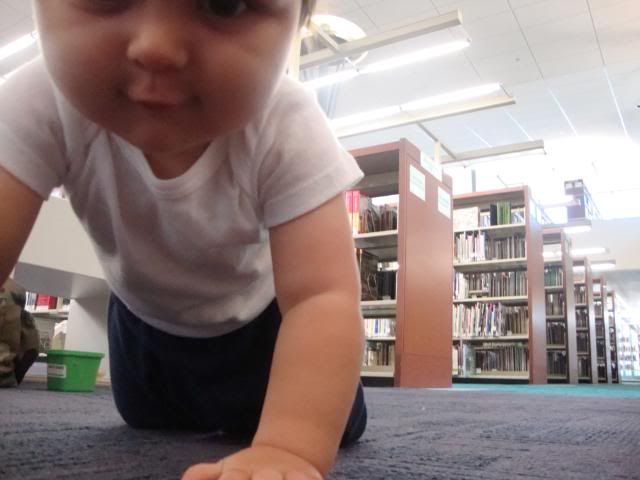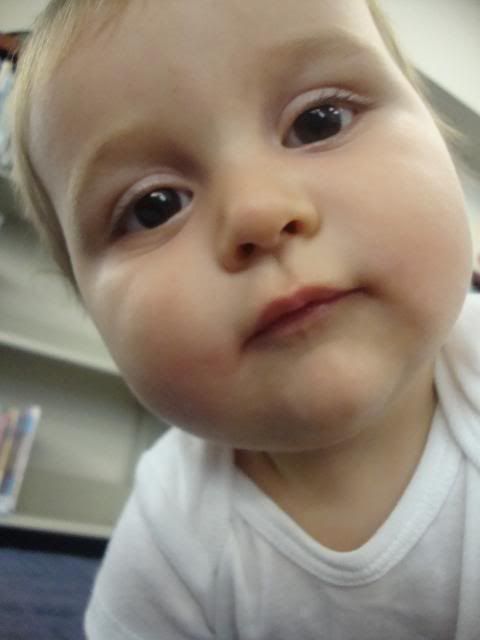 In other news, we are adopting a new puppy. A lady who took in a stray German Shepard dog a few weeks ago, all the sudden had a pack of dogs when her newest pet gave birth to 11 babies. Much to her surprise, she was overwhelmed and needed to find them good homes immediately. They won't be old enough to leave their mother till September 14th when they're six weeks old, so for now, we have pictures and our excitement to hold us over. We're sure they'll be mixed with another type of dog but we've always liked to adopt rather than buy. They are only a couple weeks old now so as they get a tad bit older and start opening their eyes, we will get to pick out which one we'd like. Anyone want to start throwing out name ideas? We're on the list for a male and we like unique names. Kong was named after King Kong because we had just gotten him and as were were trying to figure out his name, we were watching King Kong during the part when he's on the building swatting at the airplane. We looked over at Kong and he was standing on his back paws swatting at something too. Thus, Kong. Toby came with his name when we adopted him and was already use to it, so we didn't want to confuse him by changing it. We prefer names that aren't descriptive of their looks like patches, scruffy, etc. Shoot me over your ideas. Here's a sneak peek at the little dude that will soon be ours.
Aren't they precious?