Now that things have settled down quite a bit, I have some time to update about Mini Dh's grand first birthday parties. He had two because where we live we have a lot of friends but on the other end of the state a lot of our family and even more friends live too. So to please everyone Mini Dh got two birthday parties about a week apart. I figured I'd split this post up into two different ones. These are just some highlights of his two parties. The next post will show all the little details and decorations that we all made to make it a memorable occasion.
The parties were fantastic and during the first one while everyone sung "Happy Birthday" to him, I admit I was a little weepy eyed. Mini Dh just stared around at all the people that loved him during both songs.
The next post will talk about his cake more but he even though he got lucky in the fact that he had two cake eatings, both cakes were made by me and were sugar free and egg free. Both cakes were little mini ones made especially for him. We hadn't introduced him to eggs at that point although now he does eat them. And surprisingly, they tasted pretty yummy.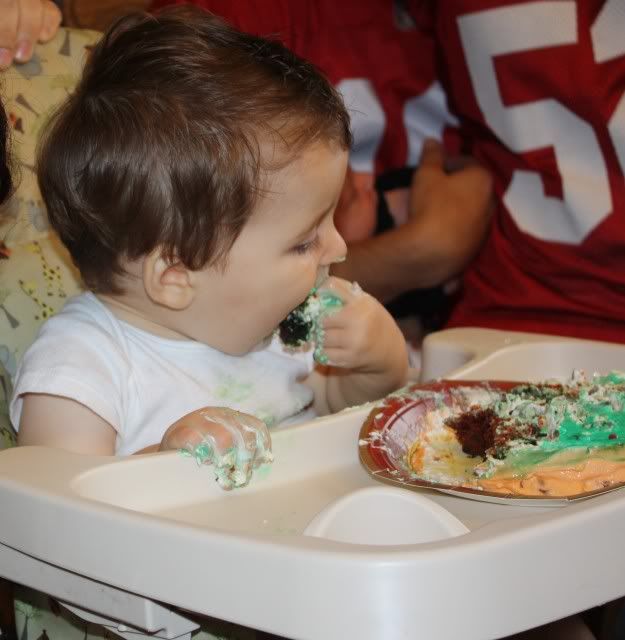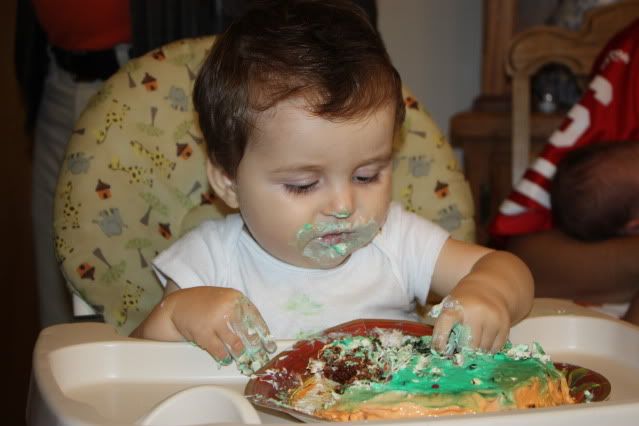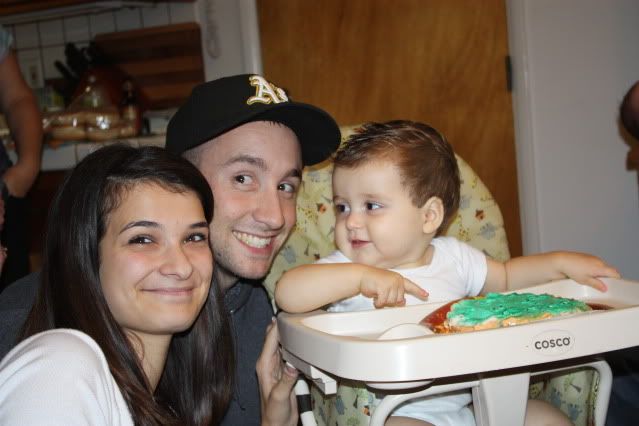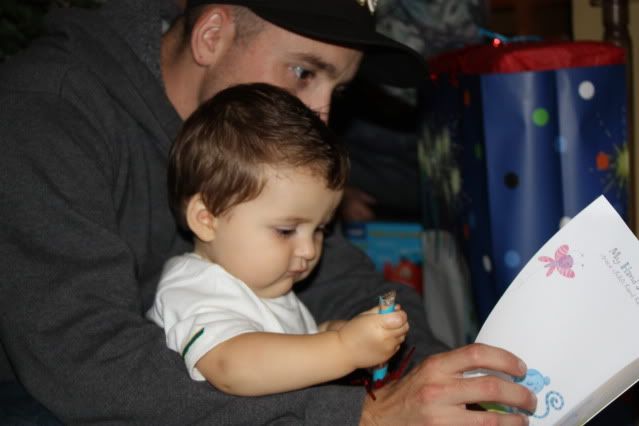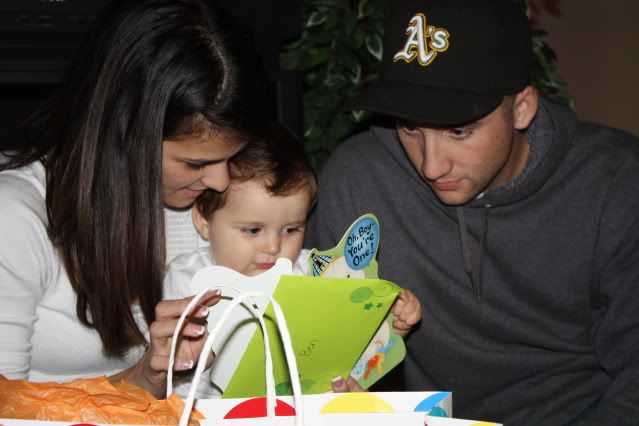 Washing off after cake eating in the enormous sized sink