How can I sum up this Easter? It was a hit!! My dad and two youngest sisters came in from the northern part of the state late last night. The girls and Mini DH woke up to Easter baskets from the bunny himself. A.k.a. Doc Handsome and myself. Of course Mini DH won't remember it, but like I've said before, he'll see years from now that his "firsts" were big deals in the eyes of his adoring parents. We all showered and then after some family time, we headed to Marie Callender's for the brunch buffet. They had to leave early this afternoon so we decided to go out to eat. If you haven't ever had their brunch buffet....GO! It's amazing. And there are so many choices. Great for adults and kids. If you're a mimosa fan (like my Dad) they are included with the buffet! Easter was a hit. It was so nice to spend it with my family since we don't get to see them very often. Here are a favorite pictures from our day. Hope everyone else had a lovely day celebrating however your family celebrates.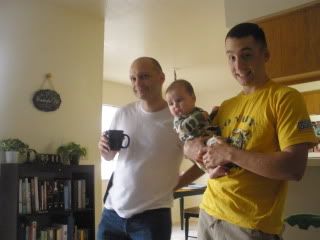 Morning coffee fanatics.



Mini DH's youngest auntie, Auntie A.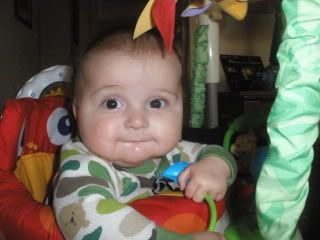 Hanging out in his jumper. Now that he knows how to use it, he loves it.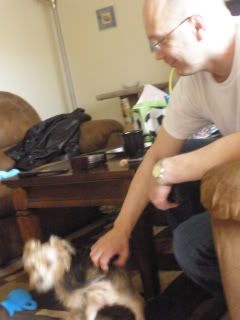 Dad and our Toby bear goofing off


Morning faces. Just waking up.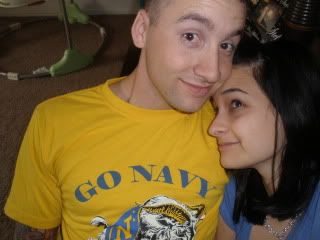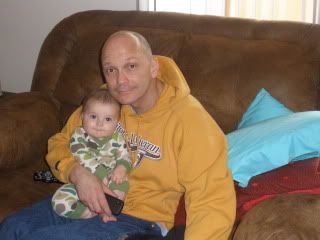 Grandpa and Mini DH. He's made it known he's too young to be a grandpa so instead wants to be called "young-pa." He is also accepted being called "Pinole" which is spanish for bald.


It truly is love. His auntie M adores him.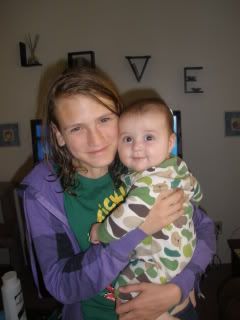 My favorite boy



Three generations.....

Time to maul momma's face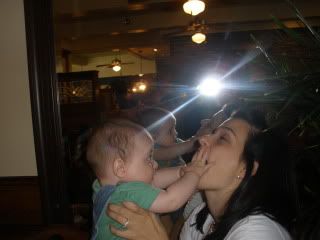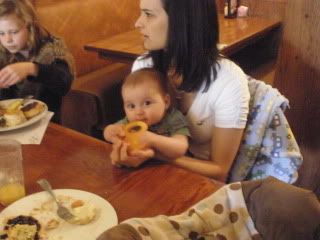 Hamming it up of course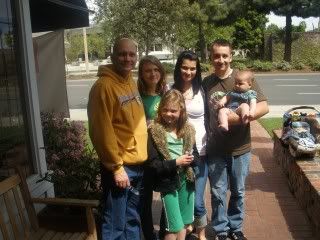 What a wonderful day!
The most important men in my life....minus my little brother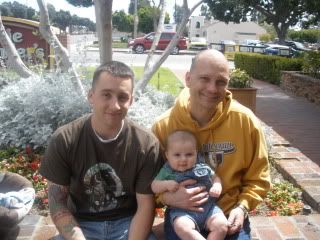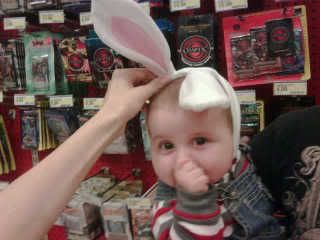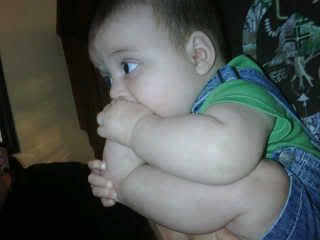 He loves his feetsies....