Besides celebrating Independence Day, we had an awesome weekend. I was able to spend a lot of time with my best friend which is rare time, but valuable when we can nonetheless. Our boss, which happens to be her mom, gave us Friday off. So we took Mini Dh with us and went shopping for our friend's son's first birthday that was taking place on Saturday morning. After that, Doc Handsome finally got off work and met up with us. We had just bought him a 1987 Ford Bronco, his dream car for as long as I can remember, so he was quite happy with the purchase. Doc Handsome had planned on taking the baby so Princess K and I could catch the new Twilight movie. Very rarely do I choose to "get out," I'm usually happy being a homebody but I was excited to have some bestie time. Of course, our luck, the darn Bronco didn't start. It was a disaster for about 2 hours as we tried to think of a million different reasons why it happened. After trying many different things, it occurred that maybe, just maybe, the truck ran out of gas. Princess K and I ran to the gas station to fill up a canister. That in itself was an adventure because I filled it too much and it came gushing out. We got back to the Bronco and sure enough, that did the trick. By this time it was already around 5 pm.
Needless to say, we did see Eclipse and it was....fantastic! I was soooo happy with the movie and how they pretty much followed the book very well. I can't wait for the next one but Princess K informed me they are splitting the last book up into two movies. I have to agree with her, I think it will be better that way because they can put more detail into the plotline. I drove her home and we sat in my car talking for about an hour and a half. It was one of those really amazing conversations that feel like your whole friendship has changed for the better because of it. All in all, I've always said that some of the best relationships are those that challenge you. I definitely have a husband who does that and I'm blessed to have a best friend who can be honest with me when I need her to be so I can grow into a better person. She points out my flaws and encourages me to dispose of the "poison" in my life. After our talk, I got a text from Doc Handsome asking to pick up a plunger so we headed out to find one!
On Saturday, we went to our friend's little guy's first birthday party. She's an Army wife whose husband is in Iraq for the third time. She's moving back to Washington today and luckily, her husband gets home in a couple months. She was so graceful in dealing with her husband's absense on their son's first birthday. I admire her for her strength.
After that, we went to Costco JUST for their hots dogs to have lunch. Mini Dh even indulged in a couple bites since afterall, they were kosher hot dogs so they didn't have any of the gross parts, like toilet seats.
We headed over to the auto mall in town and started looking at vehicles. Doc Handsome and I have been car shopping for about two weeks now and have yet to find what we want, in our budget. We need/want to trade in our Dod Durango for a more gas friendly car. Doc Handsome met up with us after work (yes he has to work Saturdays too) and we put in an application for a car we found and loved. I'm really nervous about it since we don't find out till tomorrow so please keep your fingers crossed.
Doc Handsome, Princess K, Mini Dh, and I headed to our friend's house about an hour away to watch the UFC fights. Mini Dh always loves going because the guys adore him and he has a huge area to play around in. The fights were great and the company even better.
It was a go, go, go weekend for sure.
{shopping for toys turned into shopping for Mini DH}


{I think he needs a tricycle}



{she didn't believe me when I told her how excited I was to see the movie}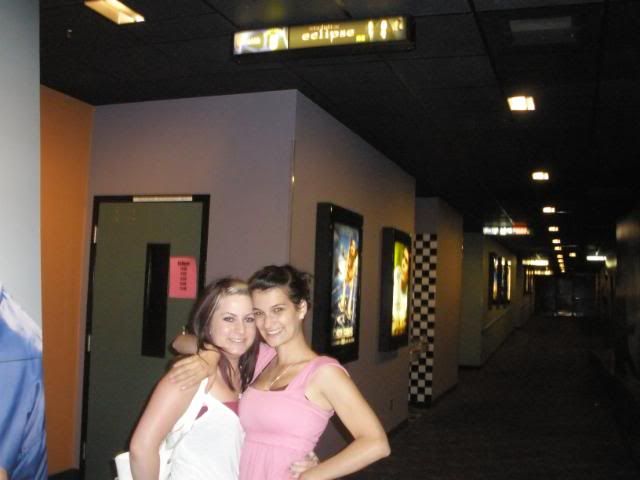 {we went looking for a plunger at 10pm...thank you Ralph's for carrying them}