Well we did it. We tried to hold off as long as possible till we thought Mini Dh needed a haircut. Even just until his birthday next month. Doc Handsome tried convincing me that we should just let it grow out really shaggy but after numerous comments about his hair looking like, "a baby girl trying to grow her hair out" I knew it was time. It took some motivating on my part. Doc Handsome was not fond of the idea but afterwards he was so much happier with the results.
Before:
See, long and really cute with the surfer flips.



He's already starting to get nervous at this point. "Who is this stranger guys?!" You can see the fear in his eyes.
During:
I should've known since he's terrified of any loud and sudden sounds like the vacuum, the blow dryer, etc. Doc Handsome called it. As soon as the clippers "buzzed" near his head, it was all over.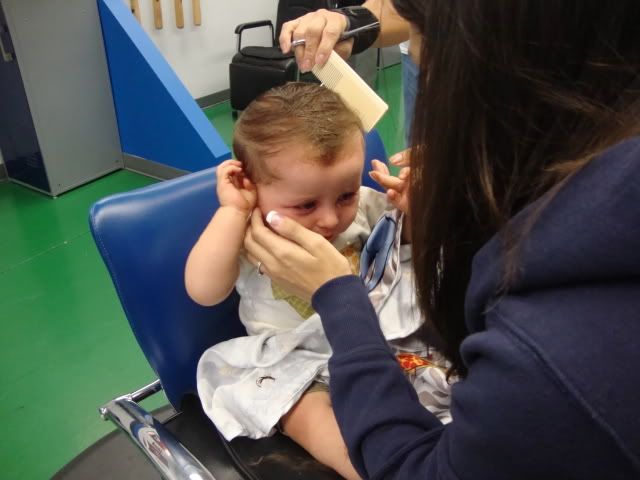 Not even a lollipop would make it better!
After:
Then there was him looking like this. Sweet precious, all-grown-up little man. He looked so much older instantly and I felt like his toddler days were really here. And after all was said and done, he went to town with that lemon lollipop in the parking lot of his barber shop.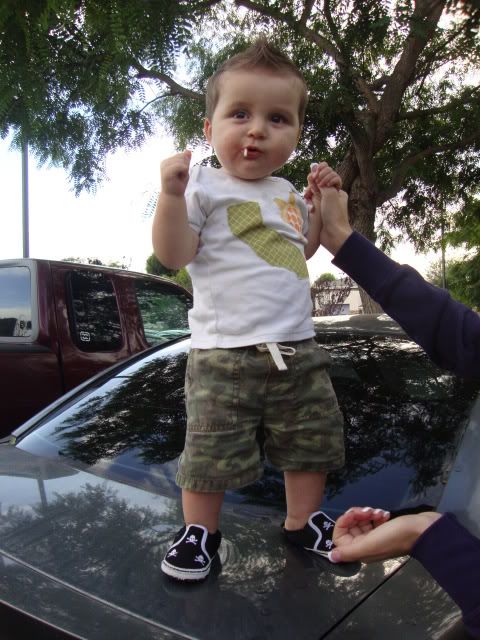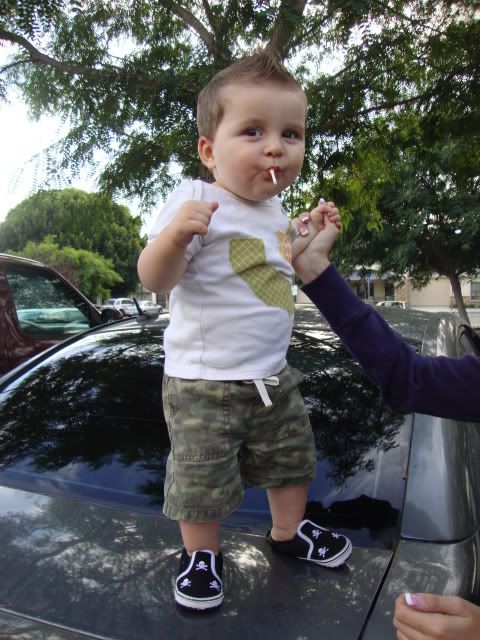 Scrapbook momento courtesy of the barber shop