Just thought I would post some recent pictures from our trip to see family last week.
Mini DH's Papa - His great grandpa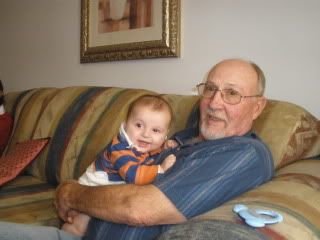 Cousins already fighting over the same toys
Visiting grandma Ruth. Her nails were painted white with pink polka dots. It was quite adorable.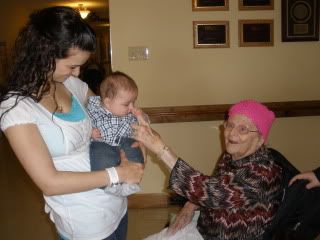 Cousins snuggling in the cold weather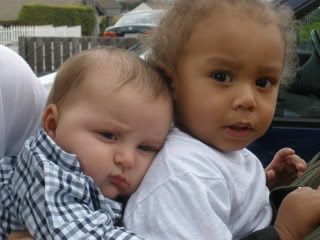 Mini DH with his two aunties - My little sisters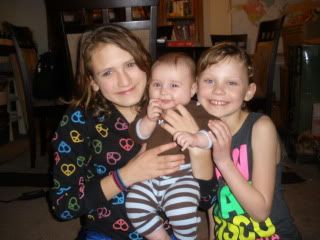 Again with the aunties and grandpa this time - My dad
Mini DH's favorite toy
I think he may be getting teeth soon. He's been sucking on his bottom lip like this a lot lately.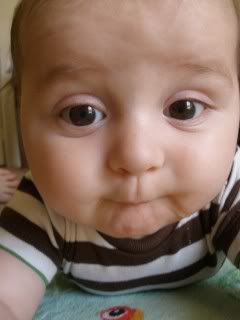 Playing around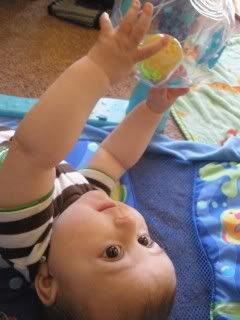 Giggling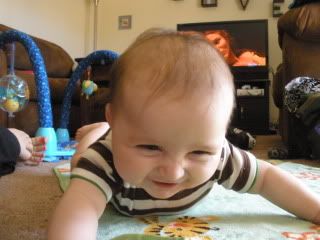 This is his "I'm frustrated cause I can't crawl" look