That's right. We took Mini Dh, my mom, and my best friend along with Doc Handsome and myself to Disneyland last week for Mini Dh's first birthday. So you are probably thinking, "Disneyland for a one year old?!" That thought did cross our minds too but after really thinking about it and knowing what our little guy enjoys, we knew he'd love Disneyland. Not only was it Mini DH's first Disneyland experience, it was also my mom's, who was visiting from Alaska for the past week. Disneyland gave them both buttons that they pinned to their clothes the entire day saying, "First Visit." Mini Dh also got a "Happy Birthday Mini DH" button to wear.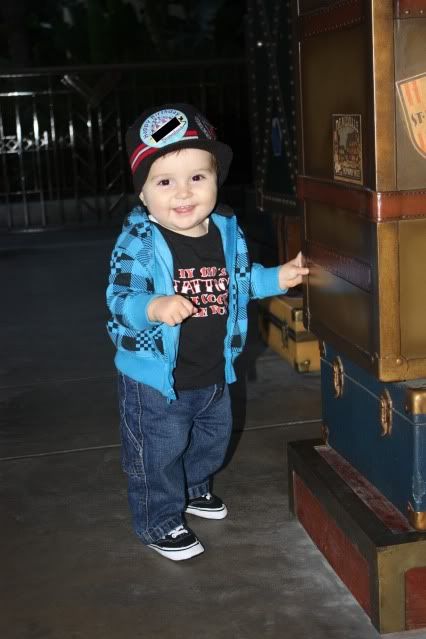 Watching the parade at California Adventure.



Outside Disneyland City Hall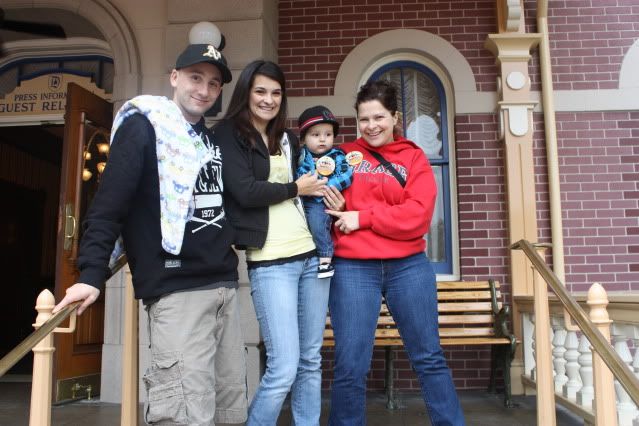 Waiting for us to finish at Indiana Jones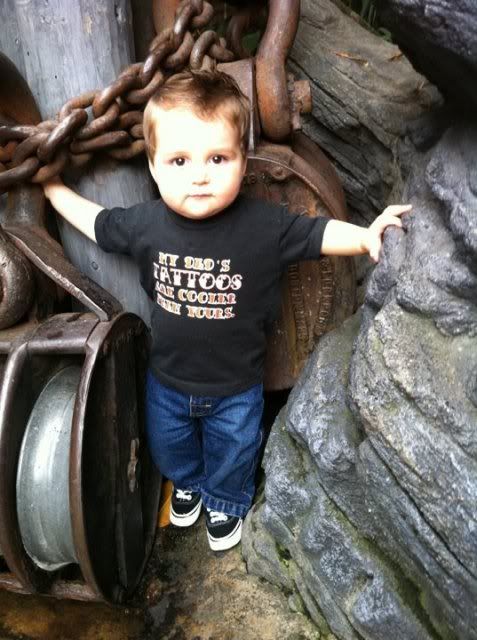 Goodbye Disneyland...=[



Auntie K loving on Mini DH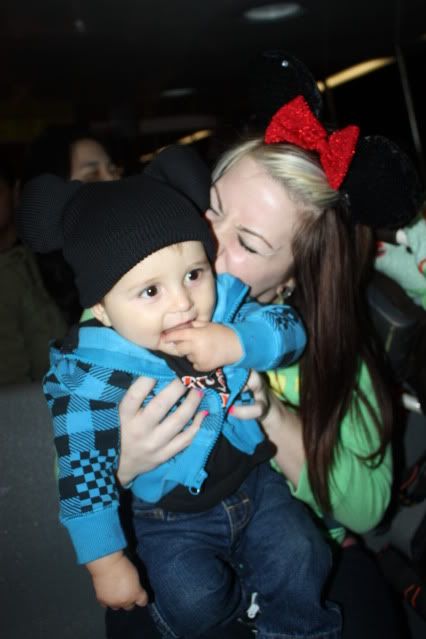 Waiting for the tram to take us to our car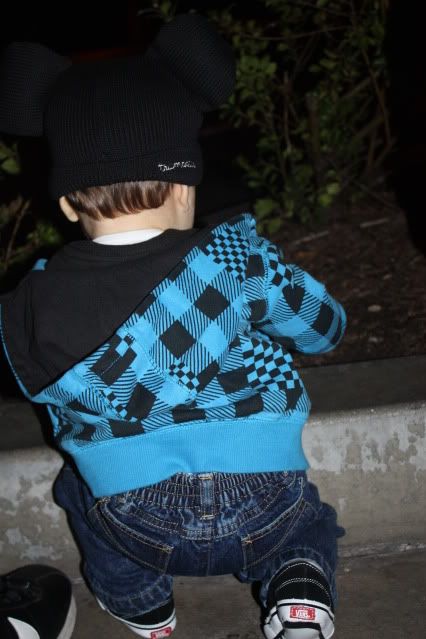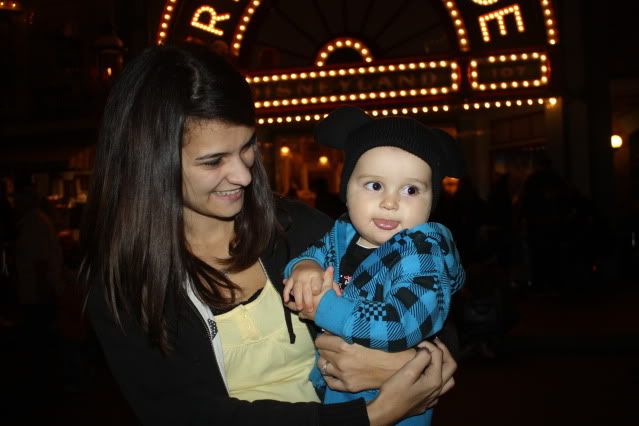 His MOST favorite ride of the whole day was "It's a Small World."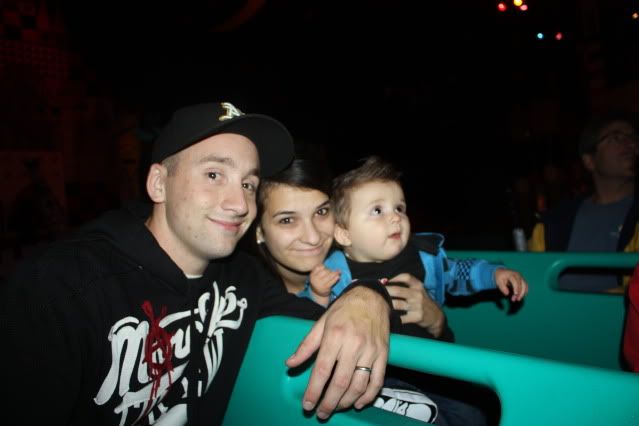 See? Mesmerized by the entire ride.

So many of my own childhood memories (from ages I can remember and ages I cannot, there are pictures) include Disneyland. We'd go every year for one week the day after Christmas and stay through New Year's. With the entire park decorated for the Holidays, it was the most magical time and I've always thought the happy times I had at Disneyland was something I'd want my child to have without a doubt. Even as adults, Doc Handsome and I went often before Mini Dh arrived. We spent our last day before deployment at Disneyland. Anniversaries? Disneyland. Dates? Disneyland.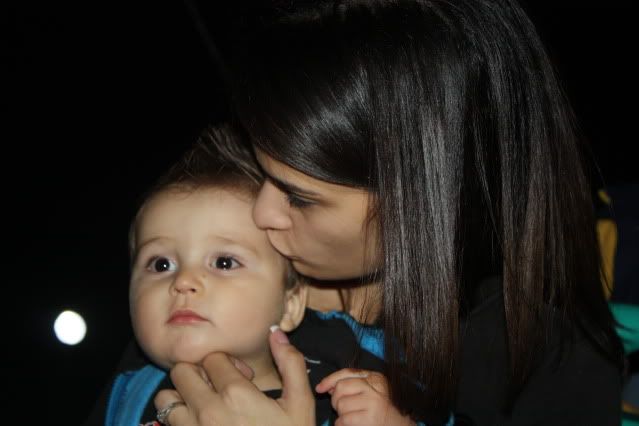 More "It's a Small World" fascination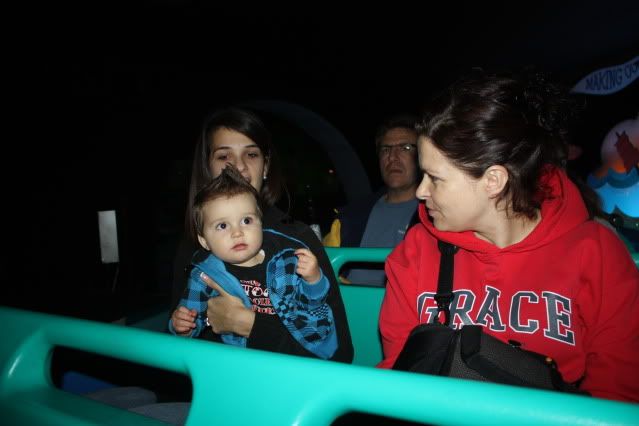 Loved this picture with Mini Dh in focus and my mom and Auntie K in the background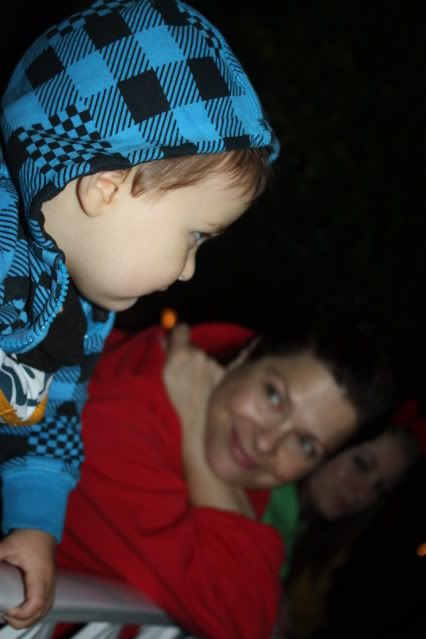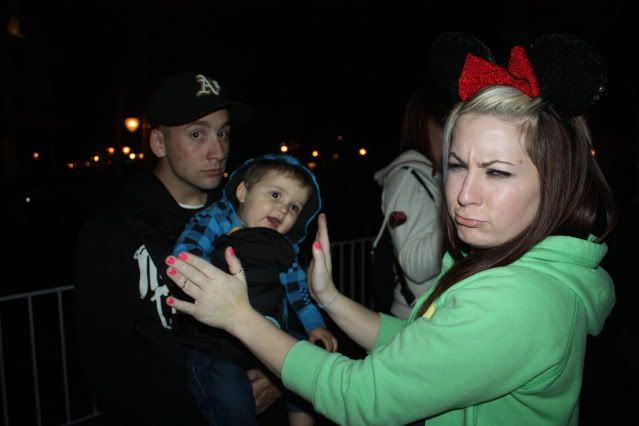 What a good daddy. Doesn't he look good wearing a baby?!



My mom and my best friend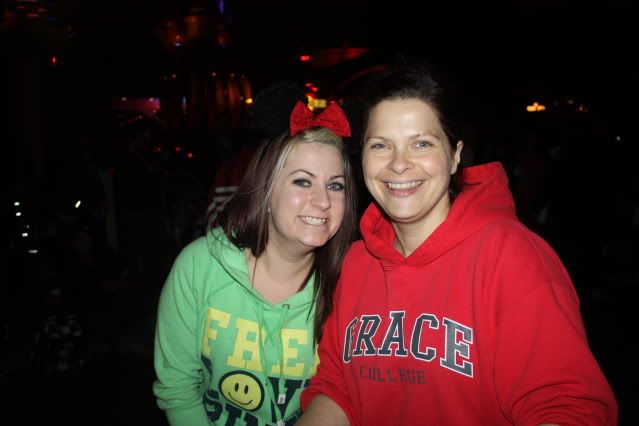 So after doing A TON of research and tips on taking a one year old to Disneyland, I felt confident in doing so. We found out that Mini DH could ride on any ride without a height restriction. You'd really be surprised how many rides do not have height restrictions. Among many others, Mini Dh went on Pirates of the Carribean. The drop didn't even scare him (although the teenagers who felt nit neccessary to scream did) and he was fascinated by the ride the entire time.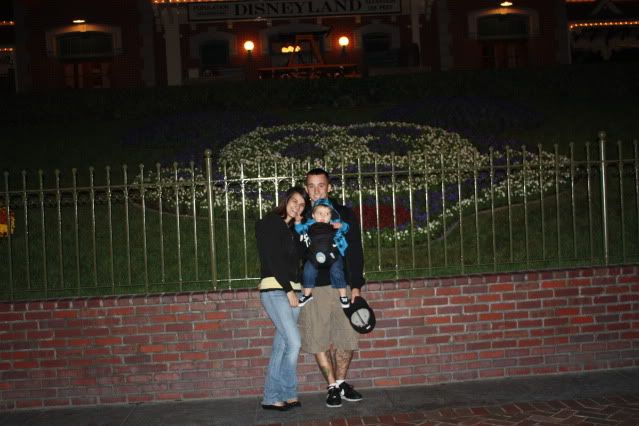 "Is it our turn yet?!" Waiting in line at Bug's Life Land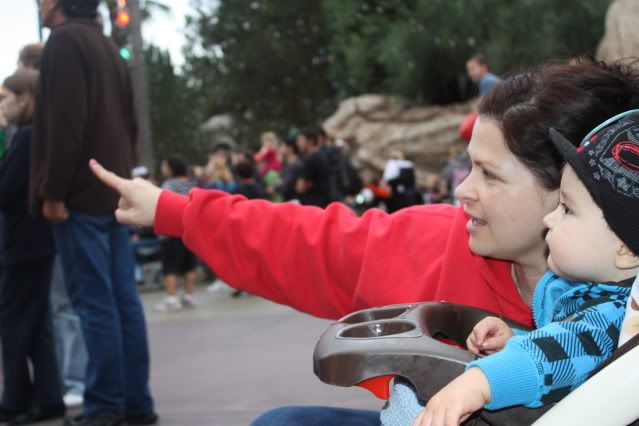 Just watching all the sights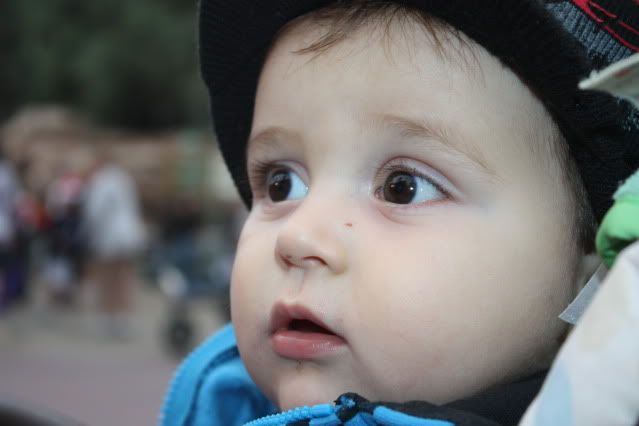 His one breakdown the entire day. As we were sitting on "Storybook" he realized he could reach over and touch the water. I didn't let him in fear that he'd hurt himself so he had a melt down. I then of course did give in, and what ended up happening?!?! He smacked his head on part of the ride. It wouldn't be Disneyland without at least one meltdown from the kids right?!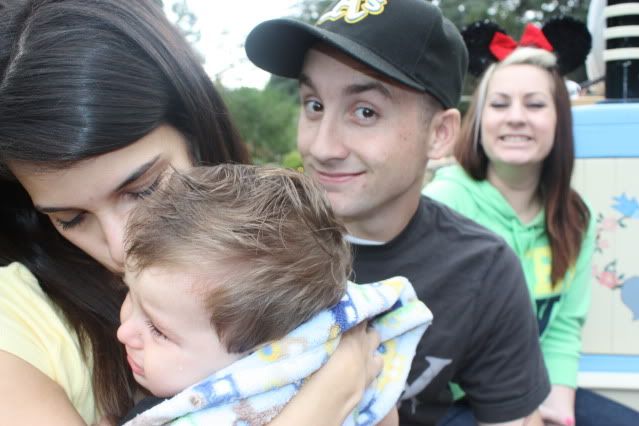 This is how he laid on me the entire time during "Pirates of the Carribean." Afterwards, he was so exhausted.



Here we come Disneyland!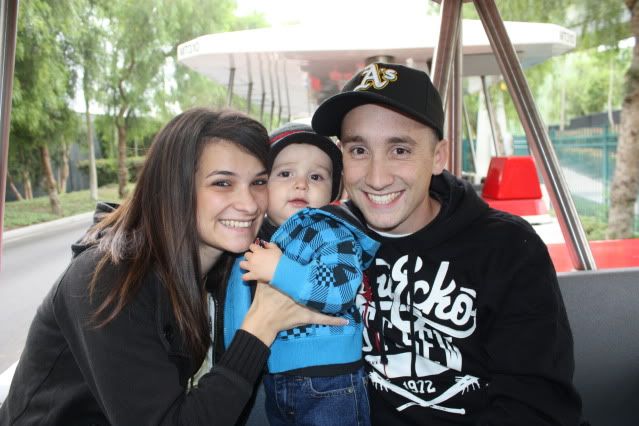 We also found out that for any ride that DO NOT have height restrictions (Indiana Jones, California Adventure's Hollywood Tower of Terror, etc.) they have a baby swap program where some of the party waits in line while the other part waits outside with the baby. After the first party goes through the ride, they switch off with the baby and the second party goes right through the fast pass line, with hardly no wait.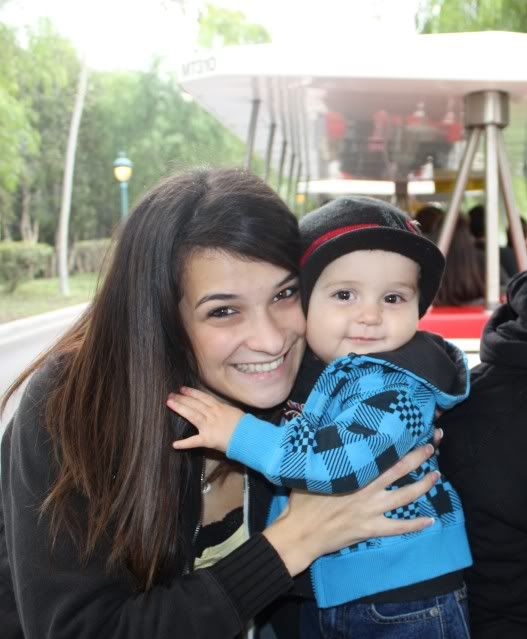 At last, a long needed nap in his stroller. Lasted two hours which gave all us adults time to do a ride.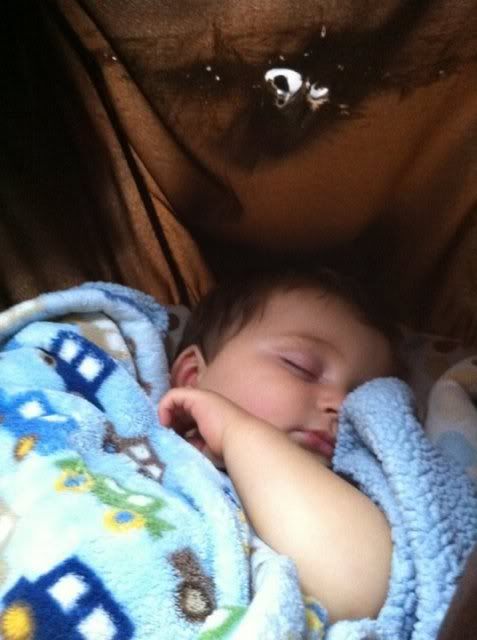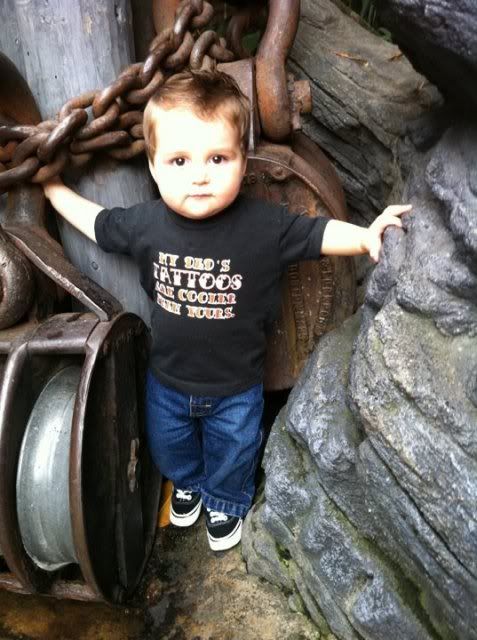 We had a great time and we're already thinking about when to take him back. There's so many things we didn't get time to show him. It was really the perfect age to start taking him. When he got bored in the stroller, he was able to get out and walk. And when he was getting restless from being held, we did a grown up ride which gave him time to explore wherever we waited. I'm so glad we took him.